Regular price
Sale price
29,95 €
Unit price
per
Sale
Sold out
In stock
roll out
Fascia rollers are still considered the non plus ultra for rolling out in the event of tension or for regeneration after sport. With the new fascia wood MINI from ARTZT vitality you are not only doing something for your health, you are also helping the environment. The rolling pin consists of German beech wood, which was processed in a factory and surface-treated by hand.
The small roller is ideal for use on small muscle groups such as the soles of the feet or forearms. Thanks to its compact size, it fits comfortably in your gym, travel or work bag and is easy to use on the floor, on the wall or on the table.
Two straps made of skin-friendly silicone ensure the right grip during fascial fitness, which keeps the wooden roller in the track, prevents it from slipping and also protects your floor when rolling.
Why fascia training?
Most of us are familiar with pain and tension. Especially after a long day in the office, the back hurts quite often. But instead of throwing yourself on the couch in the evening, try fascia training. Because often the pain and stiffness of muscles and joints stem from glued and matted fascia. A treatment with a fascia roller can help by making the tissue supple and flexible again through the rolling and the pressure.
Naturally sustainable
The ARTZT vitality Fascia Wood MINI is suitable for everyone who values design and sustainability. It is manufactured and finished by hand. Colored lacquers are deliberately avoided, instead the wood is oiled and waxed and thus retains its natural warmth. Only beech wood from local forestry is used. This reduces the production and delivery routes and thus also the ecological footprint of the products. In addition, the packaging is free of plastic.
The massage tool is treated with a polish made of wax and oil so that it meets the requirements of the harmonized standard EN71.3 "Toy Directive" and is sweat and saliva-proof according to DIN 53160. The refinement combines the advantages of natural oils and waxes and is dirt-resistant, water-repellent and abrasion-resistant. It ensures a robust and impact-resistant surface and is applied by hand in a Lebenshilfe.
View full details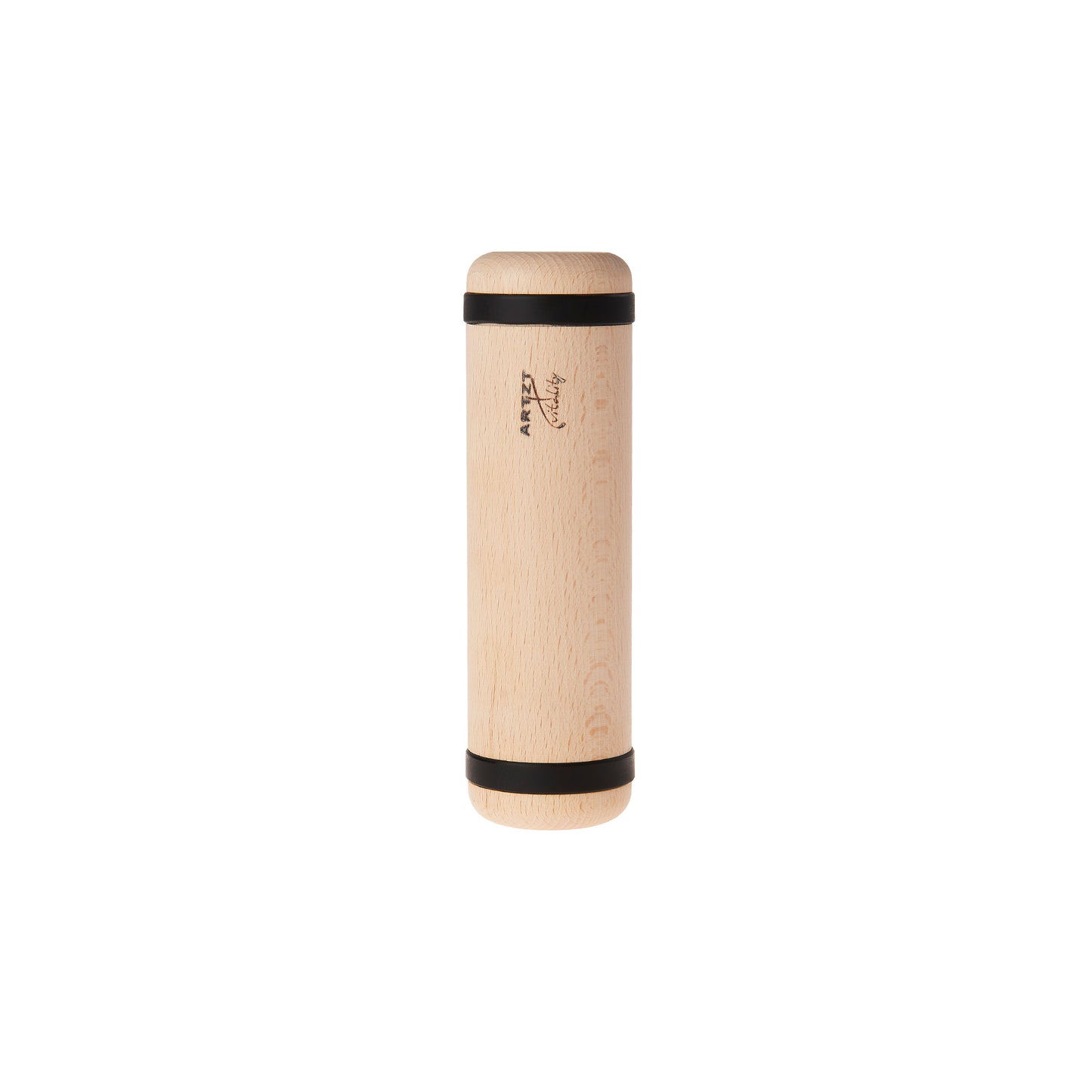 MORE INFORMATION
Material

German beech wood - absolutely skin-friendly and easy to care for
Care instructions

If necessary, wipe with a damp cloth and then wipe with a dry cloth.