Regular price
Sale price
12,95 €
Unit price
5,18 €
per
m
Sale
Sold out
In stock
Fitness band made of latex
Many do not want to do without the classic exercise band made of natural latex during resistance training. That's why we developed the new ARTZT vitality fitness band, a band made of natural latex that has been largely freed from allergy-causing substances.
The exercise band follows the principle of progressive resistance: the more the band is stretched, the more difficult it becomes to pull. This is what makes resistance training with elastic bands effective in the first place. The available strengths range from light rehab resistance to extra strong for athletes and strength athletes.
With a length of 2.5 m, the ARTZT vitality exercise band can be used directly for a varied rehabilitation or workout program.
Available tape thicknesses and recommended areas of application:
Yellow | Light: Therapy and care as well as in rehabilitation after injuries
Red | Means: therapy and rehabilitation, in playful child training, in prevention training
Green | Heavy: all-rounder for leisure and sport as well as for advanced rehabilitation and prevention training
Blue | Very heavy: demanding tape for leisure and sport
Black | Extra difficult: Strength training for advanced athletes and athletes
View full details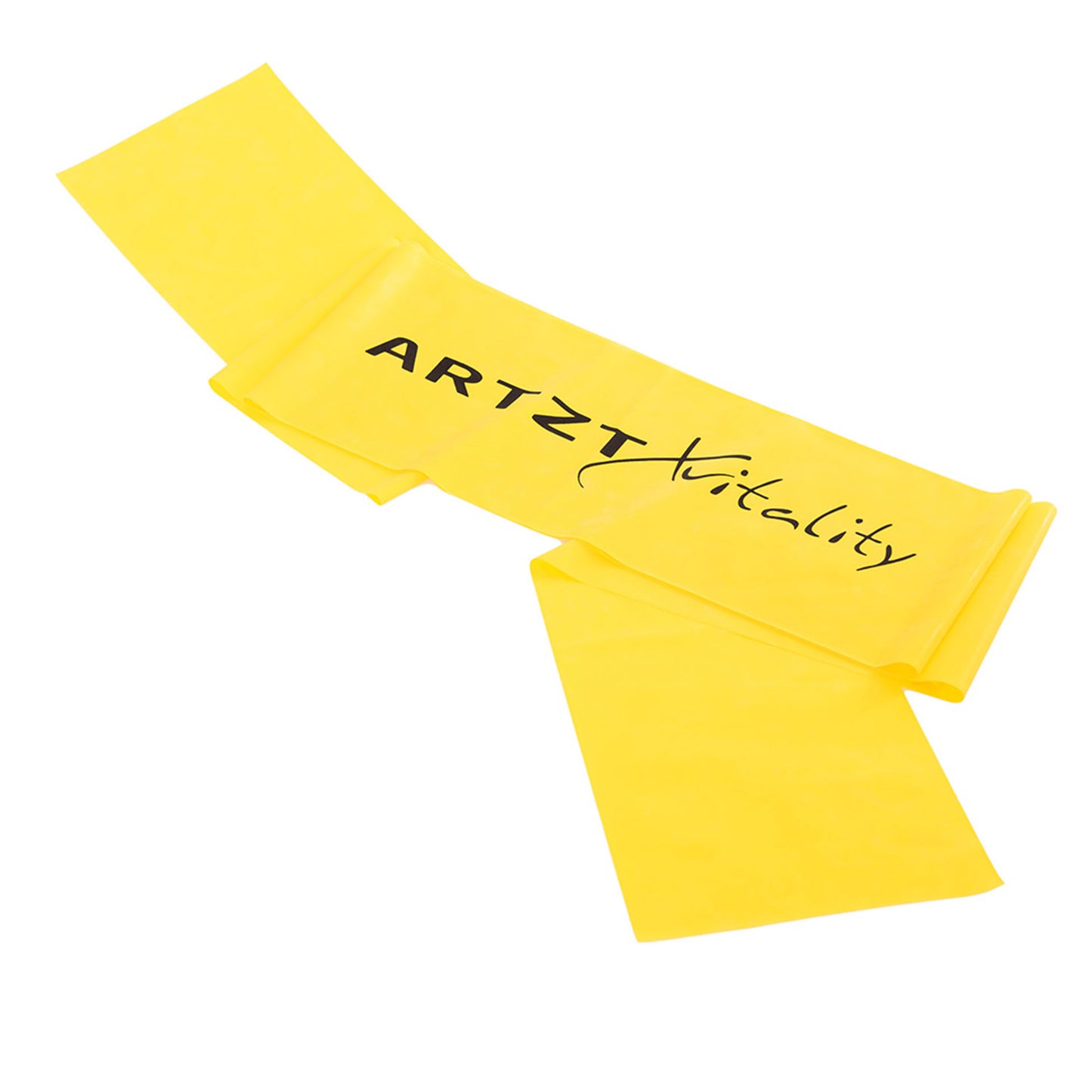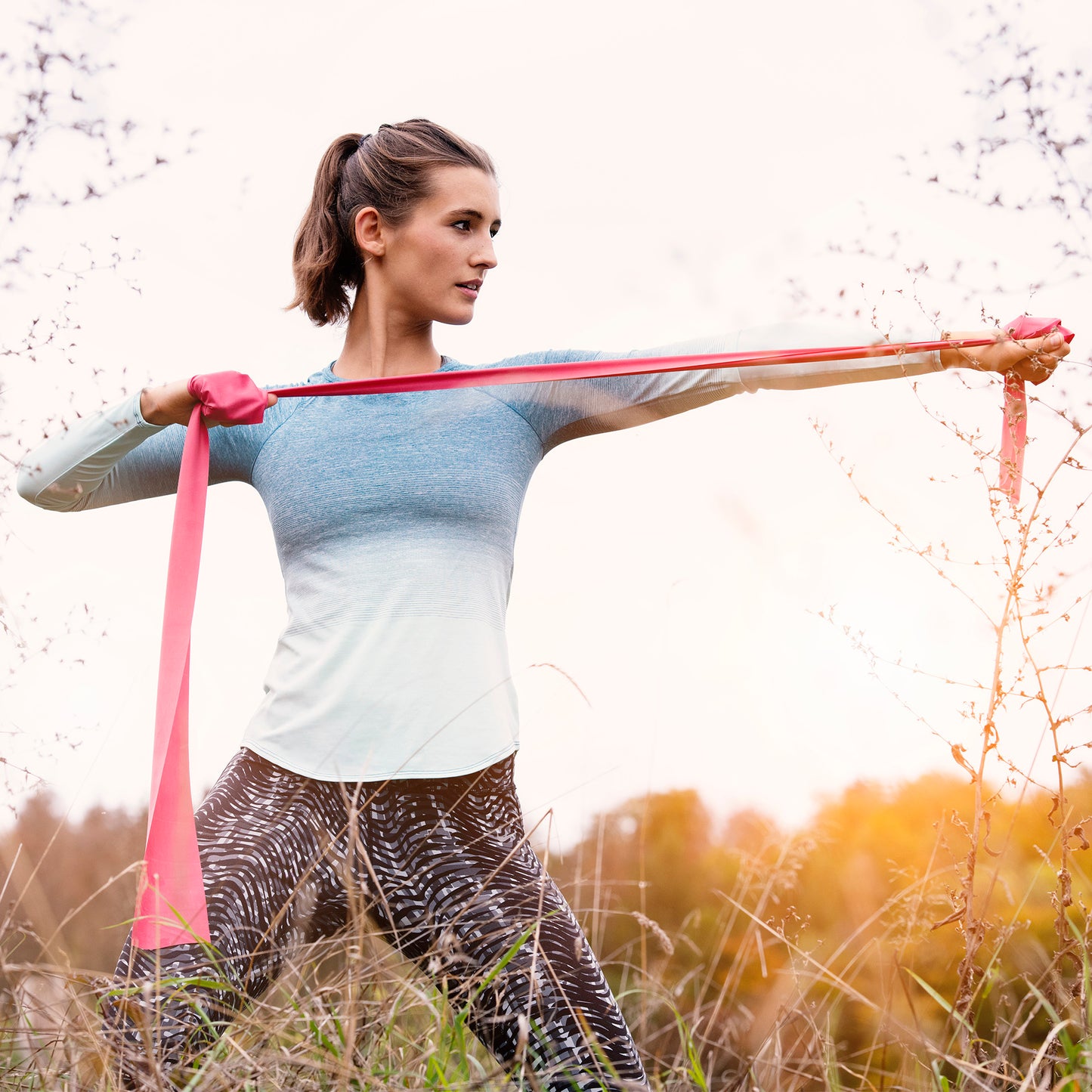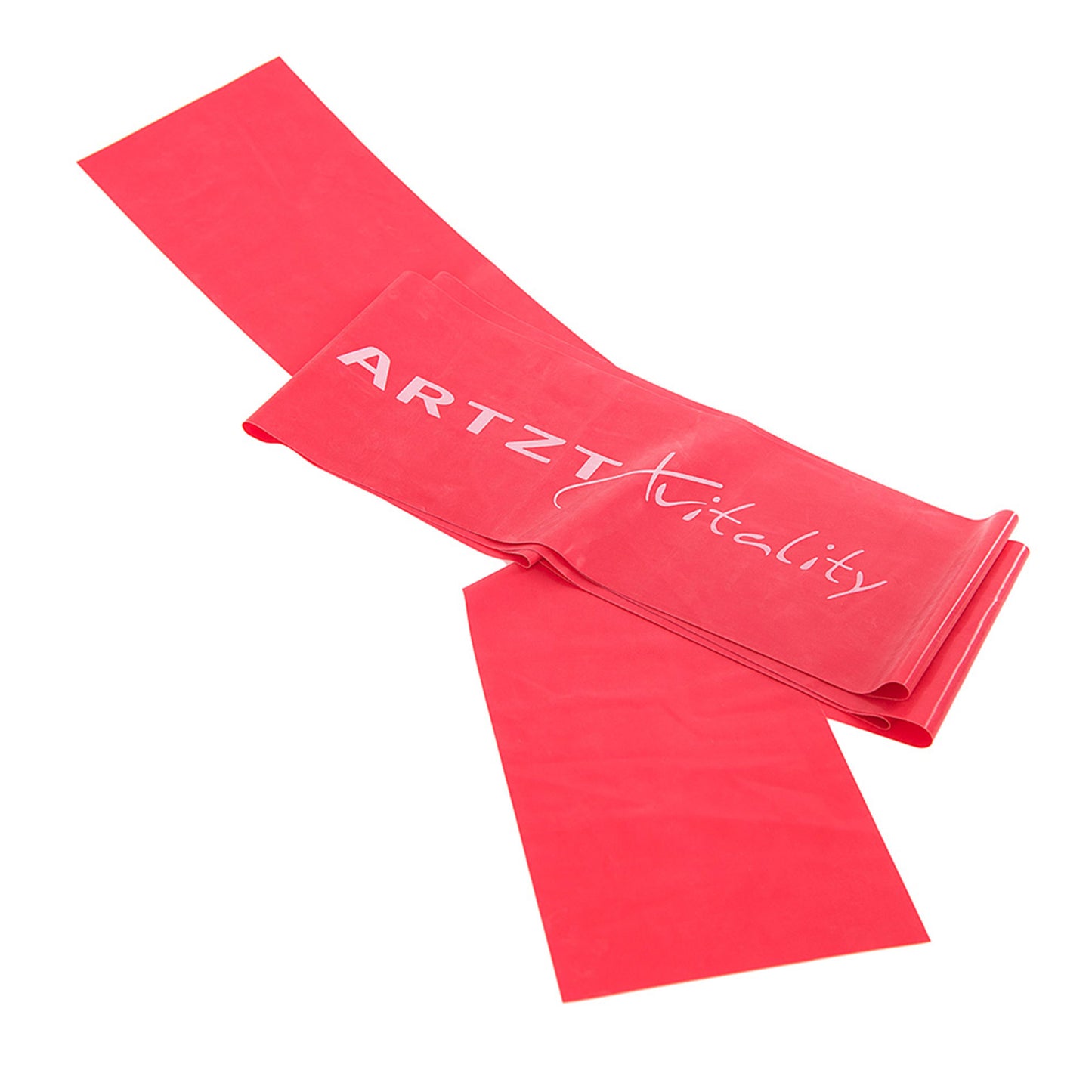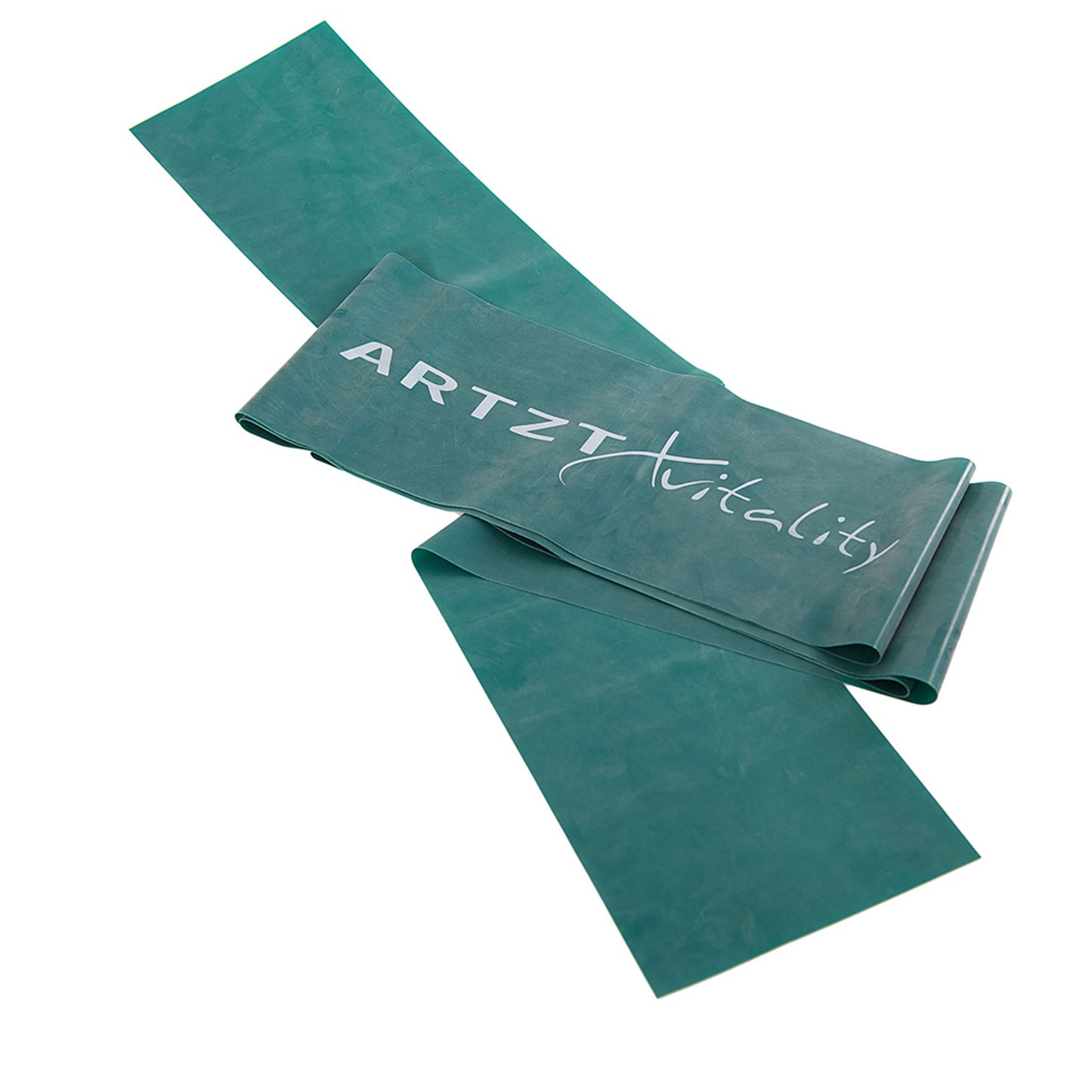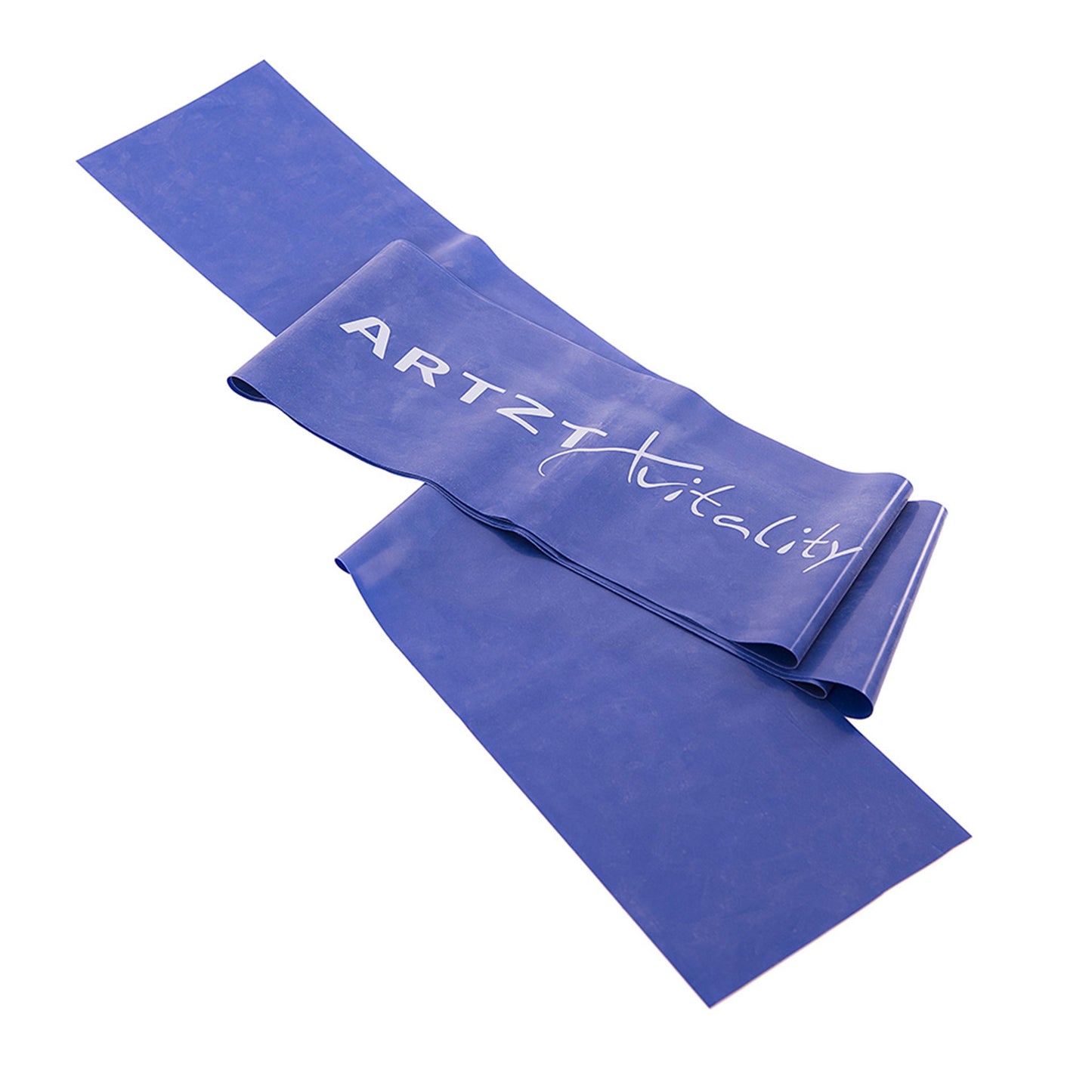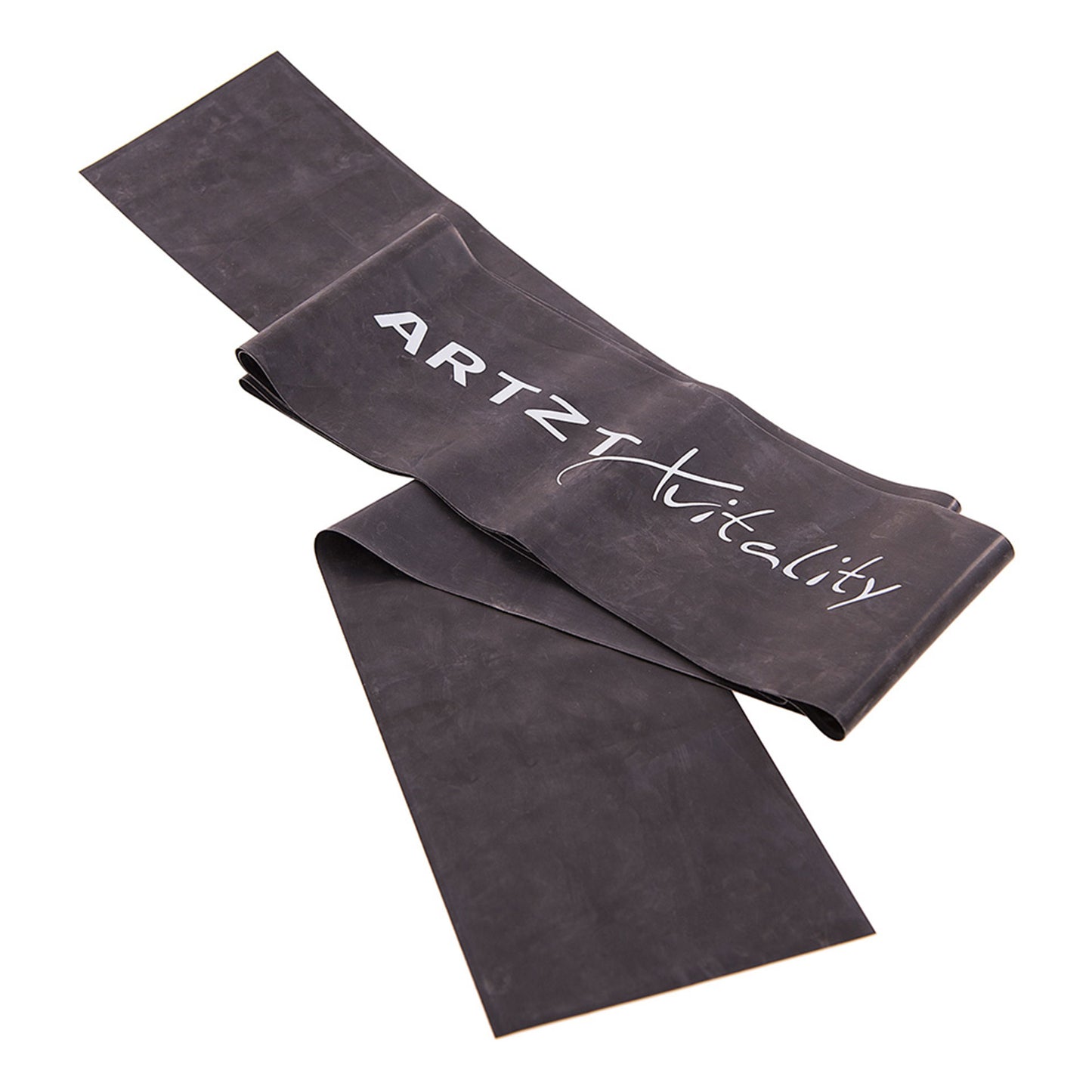 MORE INFORMATION
Care instructions

To increase durability, fitness bands made of latex should be cleaned occasionally with soap and water, then air-dried and powdered. This prevents "sticking" from residues of sweat and moisture.

Please do not use chemical cleaning agents or disinfectants. Standard baby powder, for example, is suitable for powdering.