Regular price
Sale price
13,95 €
Unit price
per
Sale
Sold out
In stock
Resistance training with the Power Band fitness band
The ARTZT vitality Power Band is a true all-rounder when it comes to resistance training. The closed loop allows a variety of workouts for strength, endurance and coordination. You can easily grab the loop band, place your foot in the loop to fix it, or attach one end to a suitable fixed point such as the ARTZT vitality multi-hook so that you can train with full physical exertion.
How is the Power Band applied?
The closed loop band is perfect for resistance training all over the body. In particular, abdominal and back muscles as well as arms, shoulders and upper body can be strengthened in a targeted manner. But exercises with your own body weight such as push-ups, squats and pull-ups can also be made more demanding with this fitness band. Use the Power Band for:
Home fitness
warm up
physical therapy
mobility training
athletic training
stretching
Color coded resistors for every need
The ARTZT vitality Power Band is available in five color-coded resistance levels, which you also know from the Theraband fitness band. While beginners can easily start resistance training with the light strengths, the exercises with high resistances require an enormous amount of strength.
Please note: During the workout with the power band, this must always be kept under tension - no tension, no training effect! This also applies to the way back to the starting position.
The Power Band is available in five different resistance levels:

Light (yellow) | Up to 15.9 kg resistance (dimensions: 208 x 1.3 x 0.45 cm)
medium (red) | Up to 27.2 kg resistance (dimensions: 208 x 2.2 x 0.45 cm)
strong (green) | Up to 36 kg resistance (dimensions: 208 x 2.9 x 0.45 cm)
Extra strong (blue) | Up to 54.4 kg resistance (dimensions: 208 x 4.5 x 0.45 cm)
Special Strong (black) | Up to 68 kg resistance (dimensions: 208 x 6.4 x 0.45 cm)
View full details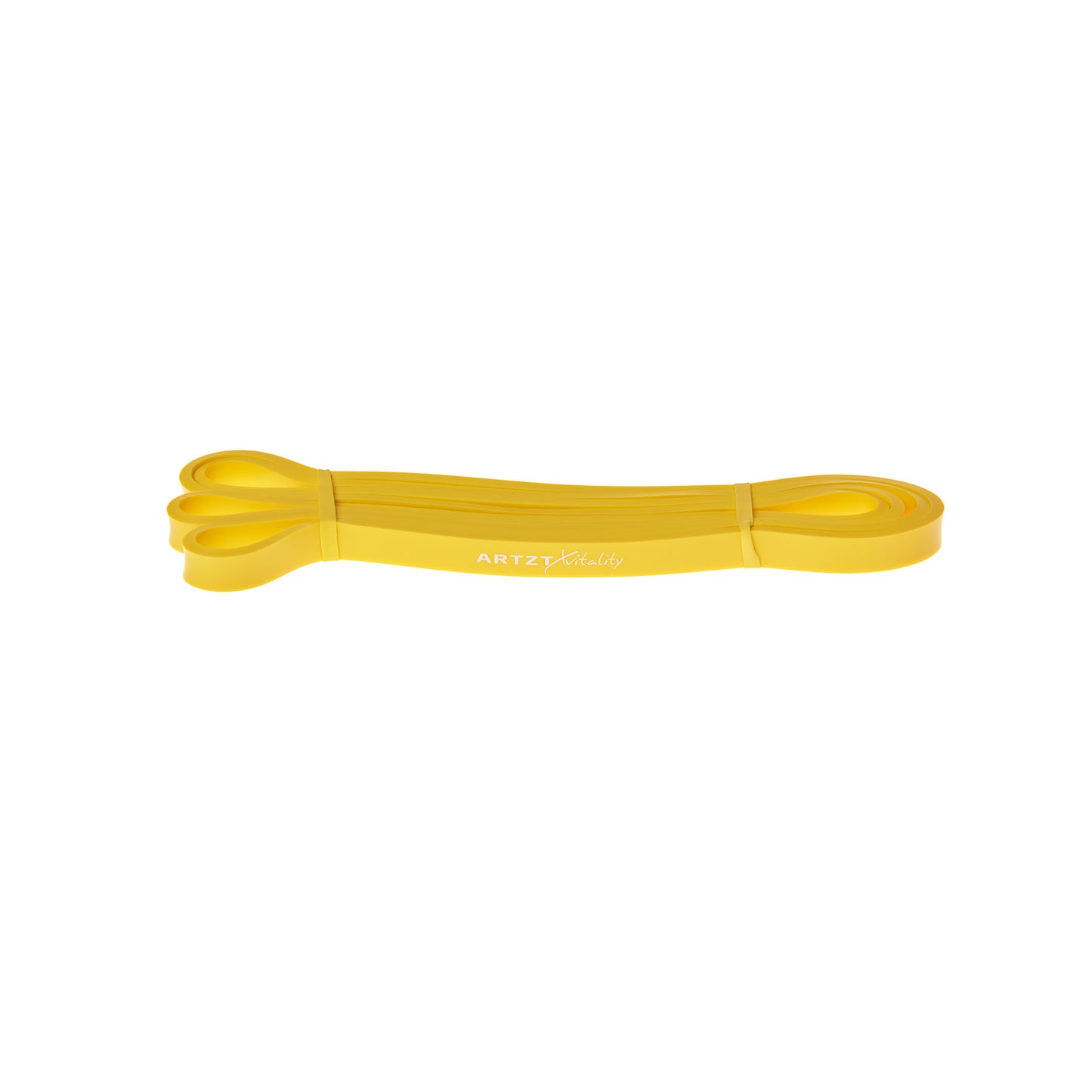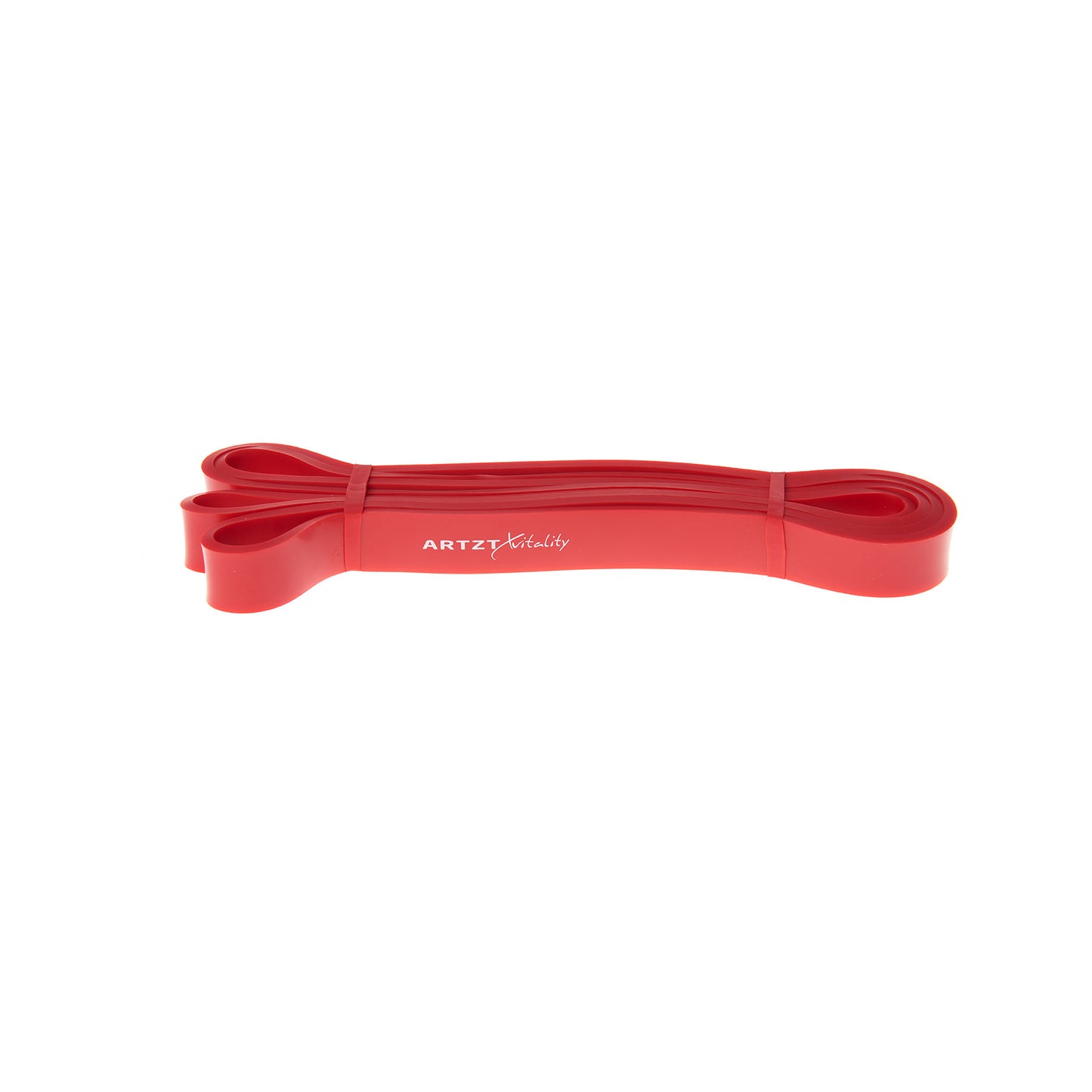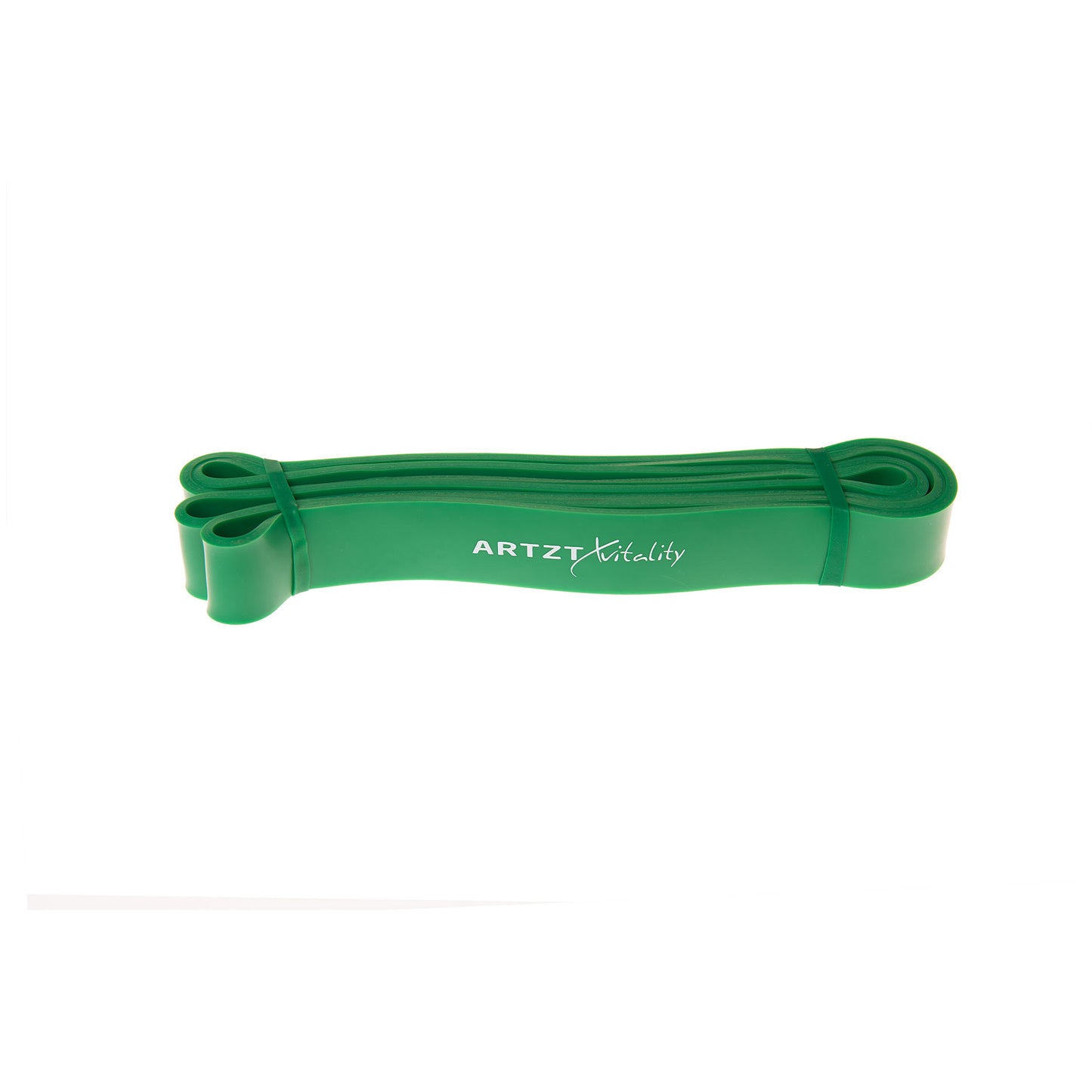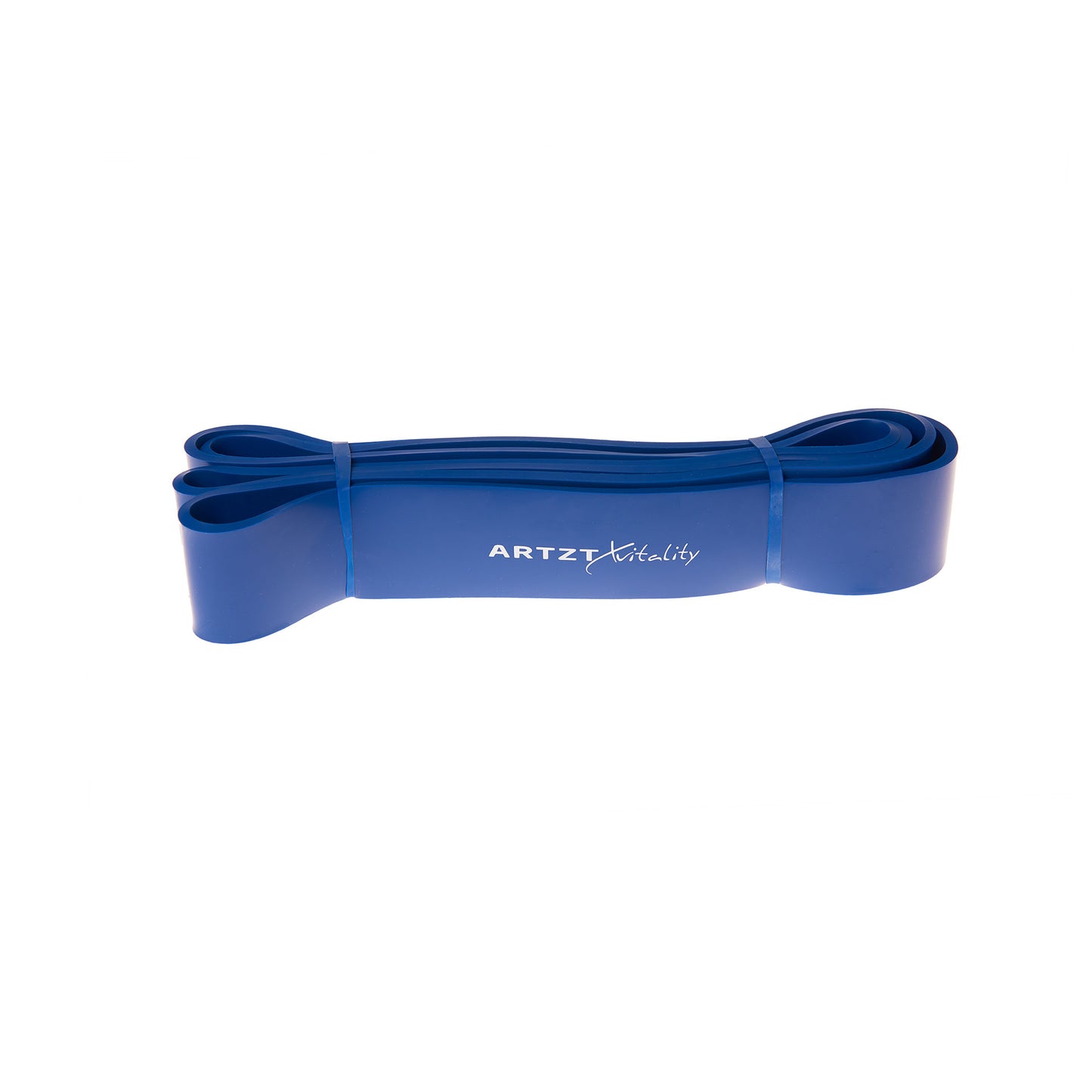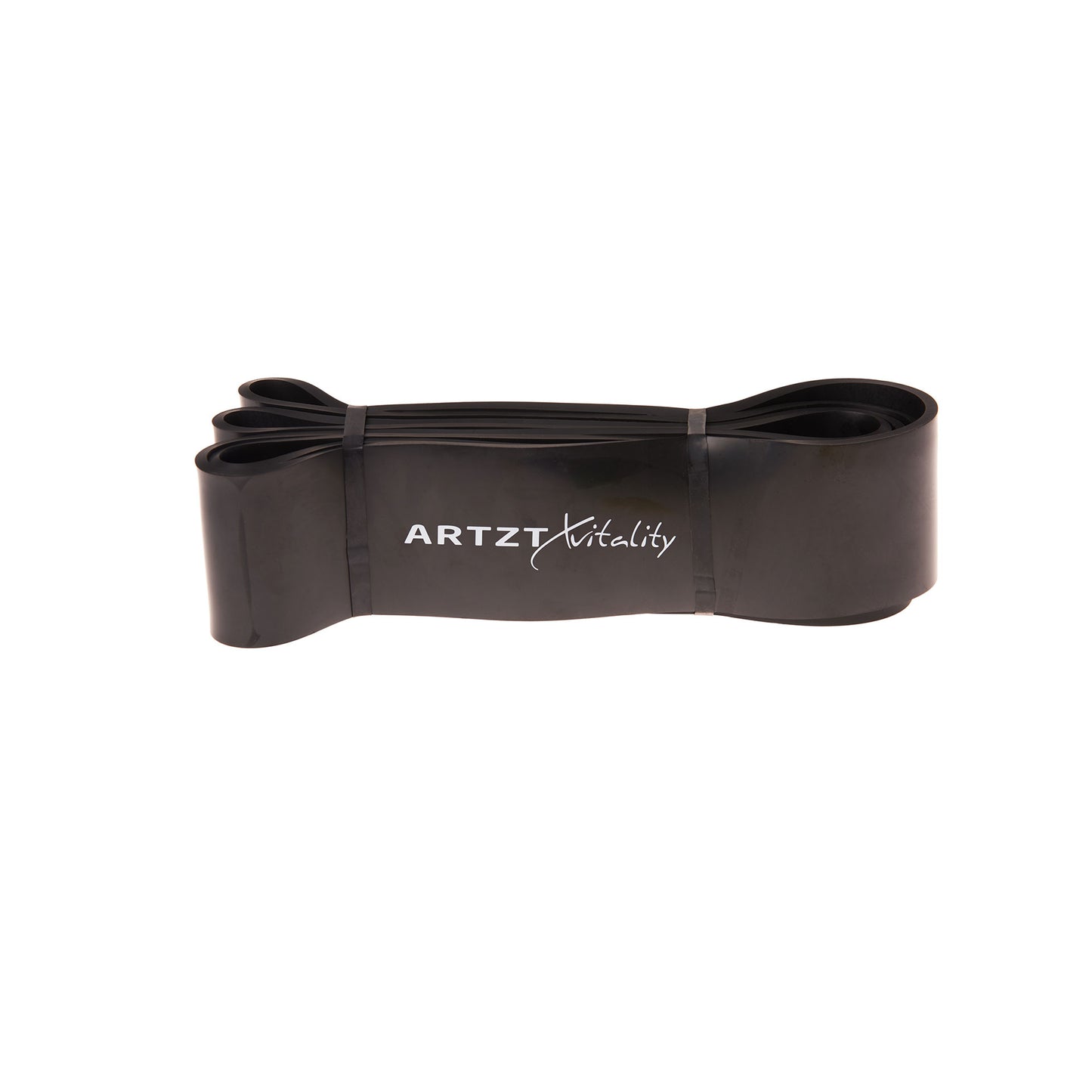 MORE INFORMATION
Dimensions

Uniform loop circumference: 208 cm