Regular price
Sale price
29,95 €
Unit price
per
Sale
Sold out
Out of stock
tense? Just solve the problem yourself!
They cause pain whose origin is not immediately recognizable: trigger points. The lumpy muscle hardening occurs because we often sit for too long, move incorrectly, too little or too much, for example when doing sports. Now you can easily treat the pain points yourself thanks to trigger point massage!
How do you release trigger points?
The most common way to treat these muscle spasms is local compression. Targeted pressure is applied to the hardened area with the thumb or a massage tool until the tension is released. The muscle is supplied with blood again and the transmitted pain disappears.
If you don't want to go straight to a professional for the trigger point treatment, you can easily treat muscular tension yourself at home. It is important to hit the trigger point as precisely as possible and to build up sufficient pressure.
Massage trigger points at:
Tension in the shoulder and neck area
Mobilization restrictions and tension in the thoracic and lumbar spine
Hardening of the large pectoral muscle
Hardening and pain in the buttocks
Muscular thigh tension and discomfort
calf hardening
sole discomfort
How does the trigger wood work?
In contrast to fascia training for painful fascia, the tip of the small wooden cone acts on the painful area as with acupressure. Depending on where the muscle hardening is located, you can use the practical trigger tool while lying down, sitting or standing. The body weight regulates the pressure. This is initially slowly intensified over 30 to 60 seconds and held for up to five minutes. Small massage movements around the hardened point are pleasant. The result: The area feels soft and supple again after the trigger point therapy!
>> Download exercise instructions (PDF)
View full details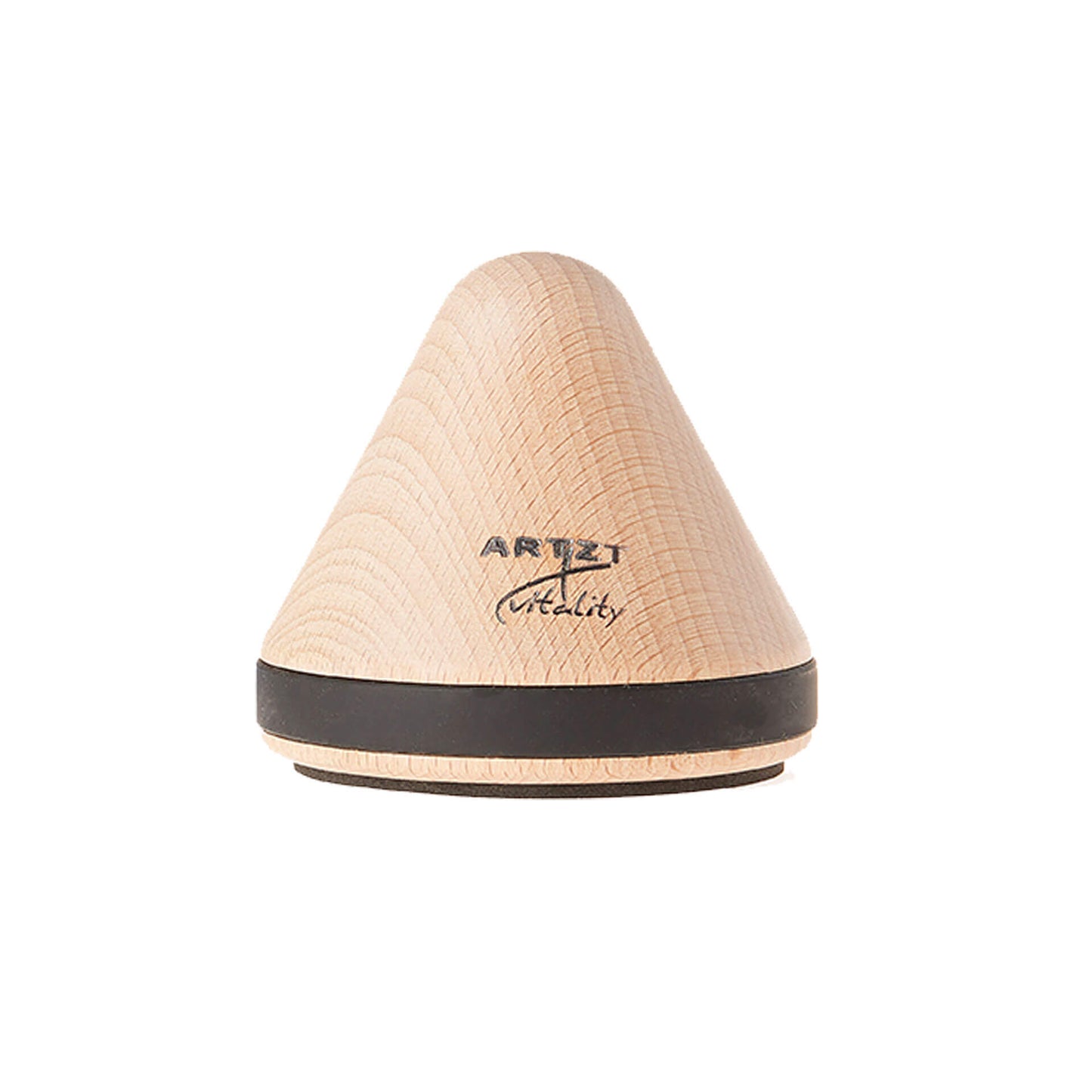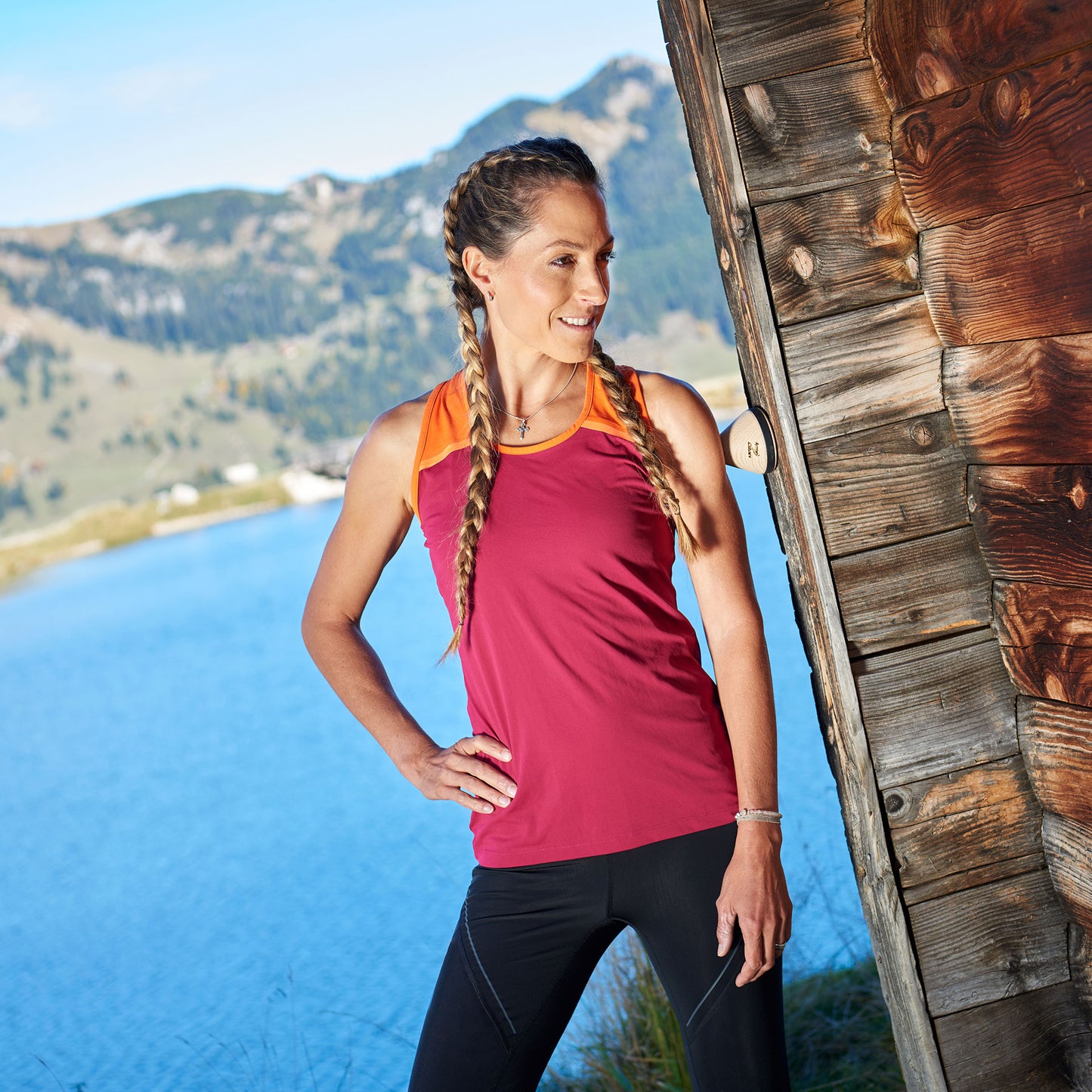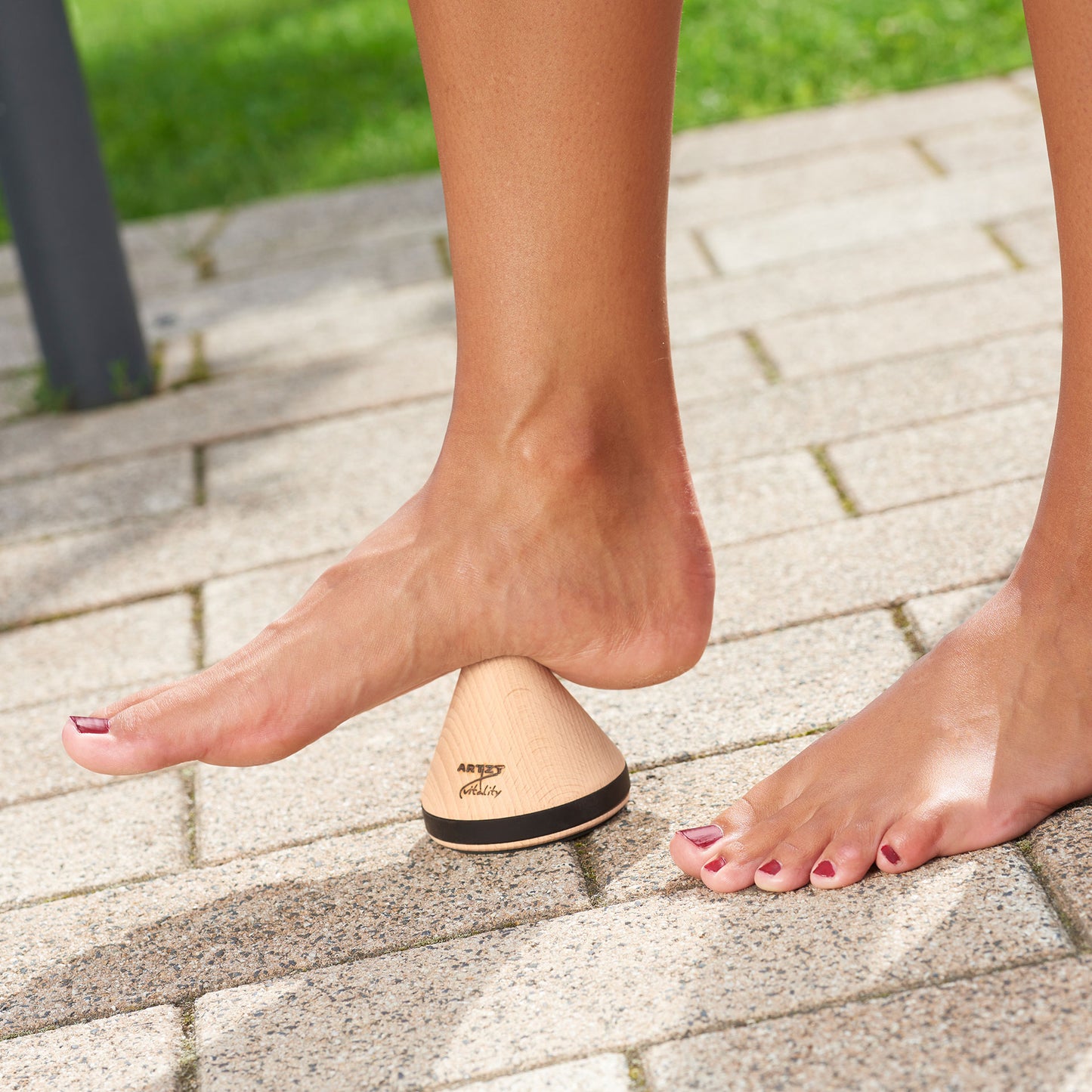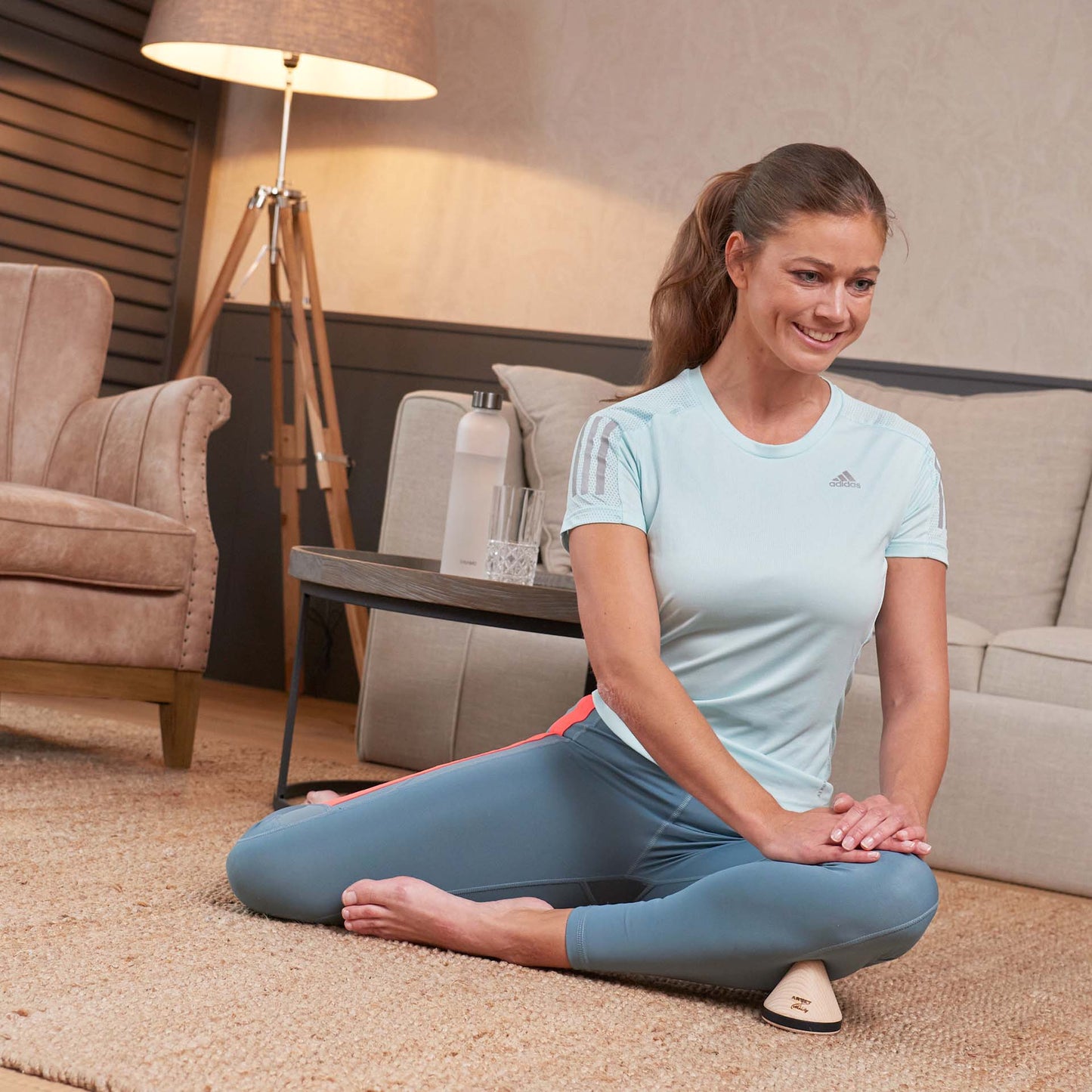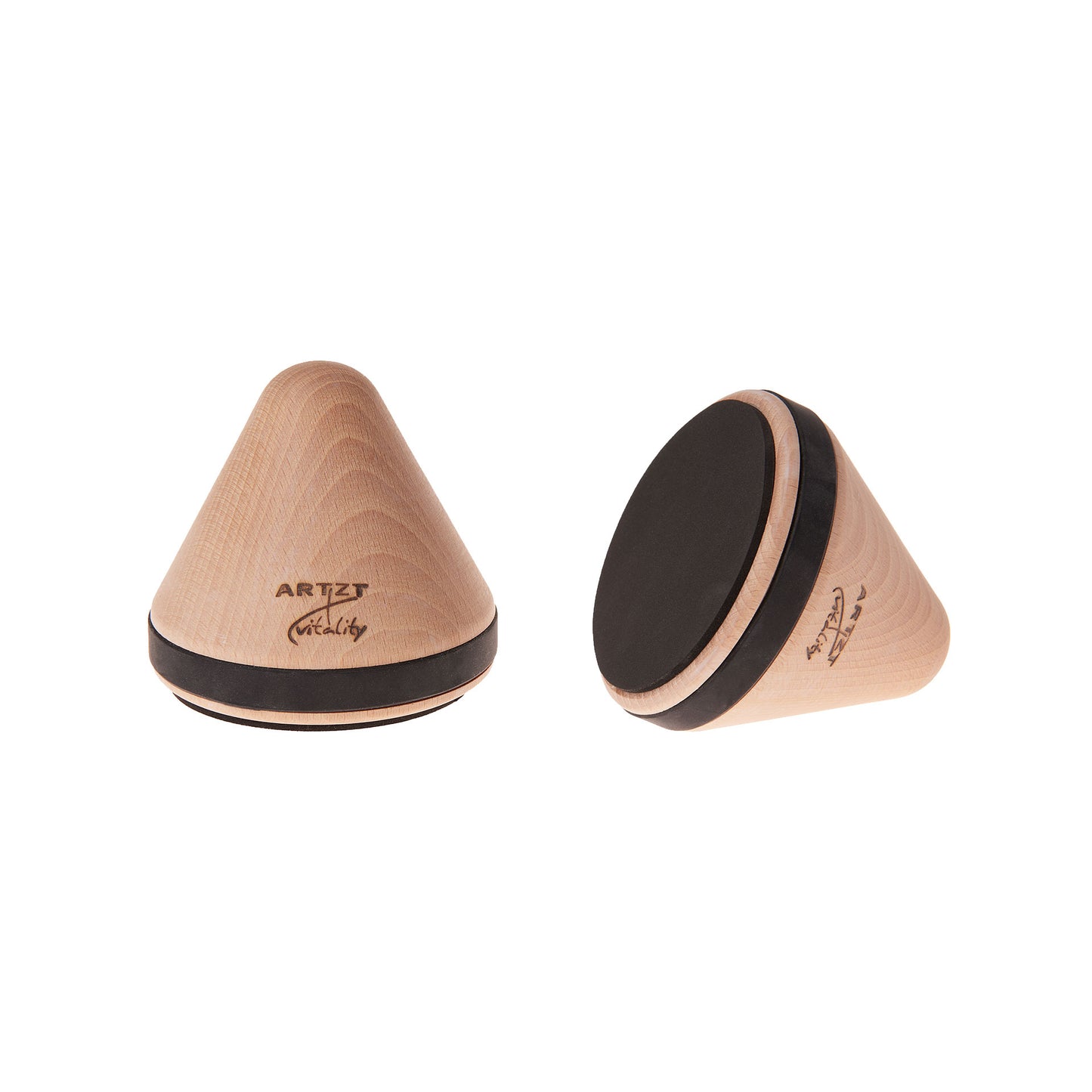 MORE INFORMATION
Dimensions

Trigger wood: 7.5 x 7 cm | Cone tip: approx. 2 cm
Trigger wood: 7.5 x 7 cm | Cone tip: approx. 1.5 cm
Scope of delivery

1 x trigger wood, exercise instructions
Care instructions

Wipe clean with a damp cloth if necessary.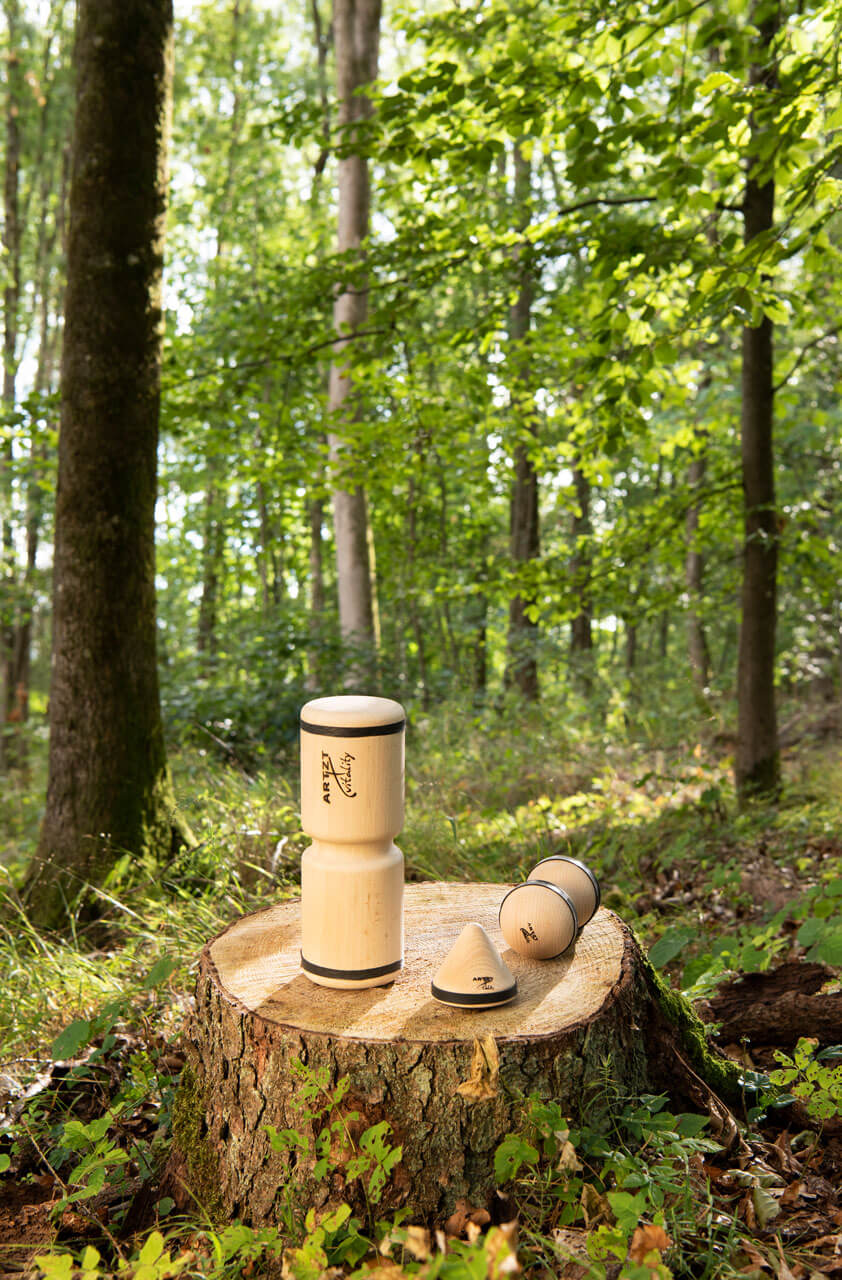 NATURALLY SUSTAINABLE
All woods are handcrafted and finished by hand. Coloured lacquers are deliberately avoided, instead they are oiled and waxed and retain their natural inherent warmth.
Only beech wood from domestic forestry is used.
The Trigger tool is treated with a polish of wax and oil so that it meets the requirements of the harmonised standard EN71.3 "Toy Directive" and is sweat- and saliva-proof according to DIN 53160.
The finish combines the advantages of natural oils and waxes and is dirt-resistant, water-repellent and abrasion-proof.